Method 5. Great potential.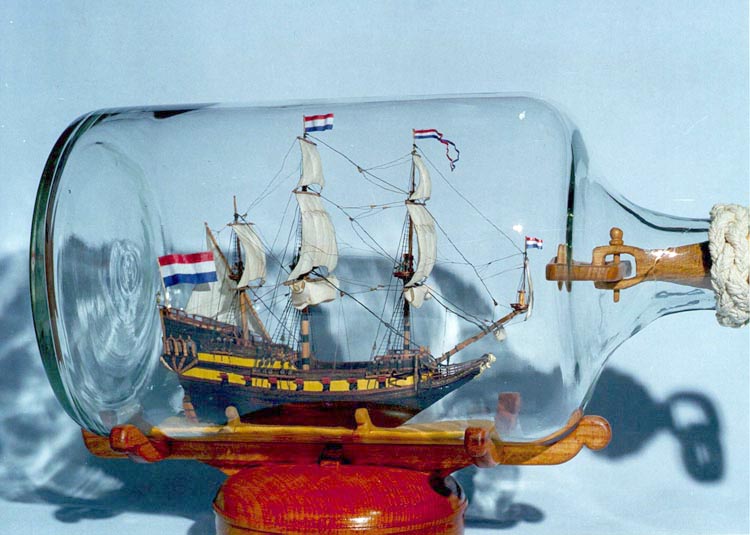 A ship in a bottle is not just a model of a sailing ship or a souvenir; it is a brainteaser which was made to puzzle people and delight them. A spectator should ask you: "How did you do that?"; and the more difficult it will be for him or her to find an answer, the more interest it will arouse.
This assembling method is the most interesting and unusual yet the most difficult and time-taking one. It gives you truly unlimited potential. Is it possible to thread a needle inside the bottle? Yes, this method will allow you to do that easily. After learning it, you can start making even the most complicated models. Though you will need a lot of patience, attention, and knack to achieve your goal...
All the secrets of bottled ships in this book